Category LATEST NEWS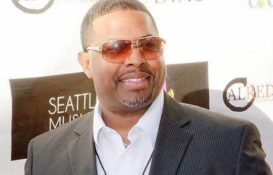 Chairman and Founder, Theo "Mr. Network" Hall III, of ONE FAMM MUSIC GROUP, LLC., has created, produced and marketed over one hundred albums throughout his career. These albums have generated over $100 million in revenue for such companies as Universal, Def Jam, Sony, WEA and No Limit Records.
ONE FAMM MUSIC GROUP is currenly distruted by Sony/Universal Music Group. Artist Signed to the label Dwayne D'Arby, MKYJ, Scott Elkins, MBYS, Dre The Party God, Fly Mo, Sarah Rim, D~Logic, Zuu, Dray Love, XP, Tyler Green, Libra, Michale Edwards, ZephyrThaWolf and Bandz Marino
He began his Entertainment career by D.J. at house parties. While performing as D.J. Mr. Hall got involved with the business side of the record industry...
Read More